Bernice Robinson Holland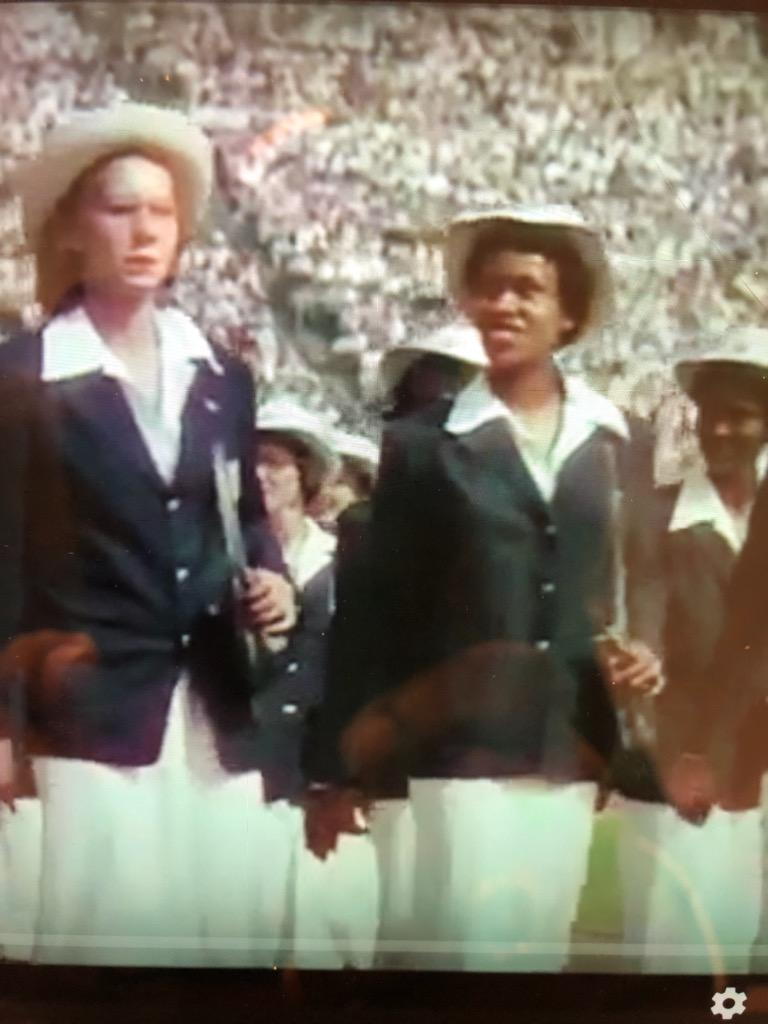 Photo above Bernice Holland (Robinson) entering the Olympic Stadium opening ceremony London England 1948 Games.  Bernice mom of the iconic Track Coach and Mentor Claude Holland founder Rebel Track.
Induction Cleve. Sports Hall of Fame Year: 1986Sport: Track & Field
A hurdler in the 1948 Olympic Games, she subsequently moved to Cleveland and more recently has distinguished herself as a competitor in the Master Program. In the Masters Pan American Games in Canada she won and set records in the Shot Put, Discus and Javelin. In 1983 she placed 2nd in the Shot Put and Discus and 4th in the Javelin in the World Masters Games and then again as recently as 1985, in the 55 to 60 years age group, placed 4th, 4th, 6th respectively in those same events.